Nos complace invitarle al webinario que realizaremos en alianza con la Data-Pop Alliance y GIZ Data Lab sobre la importancia del uso de datos estadísticos para combatir la violencia contra mujeres y niñas. Presentaremos un análisis comparativo entre los lugares donde desarrollamos el proyecto: México, Brasil y Colombia, y tendremos una discusión con expertas en temas de género y datos sobre esta problemática y los esfuerzos que se están haciendo para combatirla.
¡No se lo pierda!
Registrase aquí → https://lnkd.in/dtgXtzu
Temos o prazer de convidá-los para participar do webinar que realizaremos junto com a Data-Pop Alliance e GIZ Data Lab sobre a importância do uso de dados para combater a violência contra mulheres e meninas. Apresentaremos uma análise comparativa entre os locais onde desenvolvemos nosso projeto - México, São Paulo e Bogotá - e teremos uma discussão com especialistas em gênero e dados sobre este assunto, assim como os esforços atuais que estão sendo realizados para combater esse fenômeno.
Não perca!
Registre-se aqui → https://lnkd.in/dtgXtzu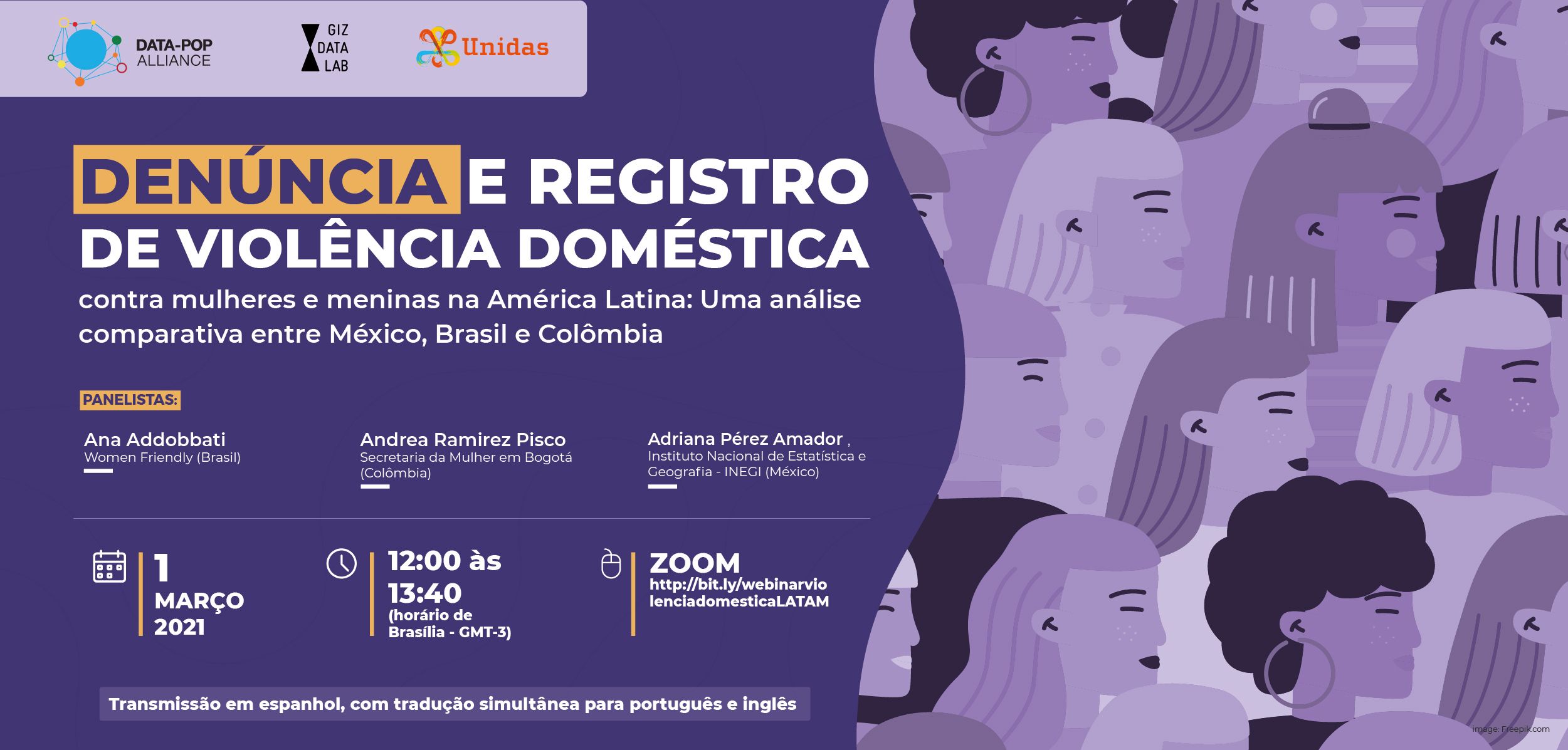 We are pleased to invite you to a webinar we will be hosting alongside Data-Pop Alliance and GIZ Data Lab about the importance of using statistical data to fight violence against women and girls. We will be presenting a comparative analysis between the sites where we developed the project: Mexico, São Paulo and Bogotá, as well as having a discussion with gender and data experts about this issue and the current efforts that are in place to counter it.
Don't miss out!
Register here → https://lnkd.in/dtgXtzu